High Quality Coatings RAL
Colors

in Stock

Discover our collection of coatings, featuring the RAL Classic palette.
Customize your desired RAL color to achieve a finish that suits your project.

Know More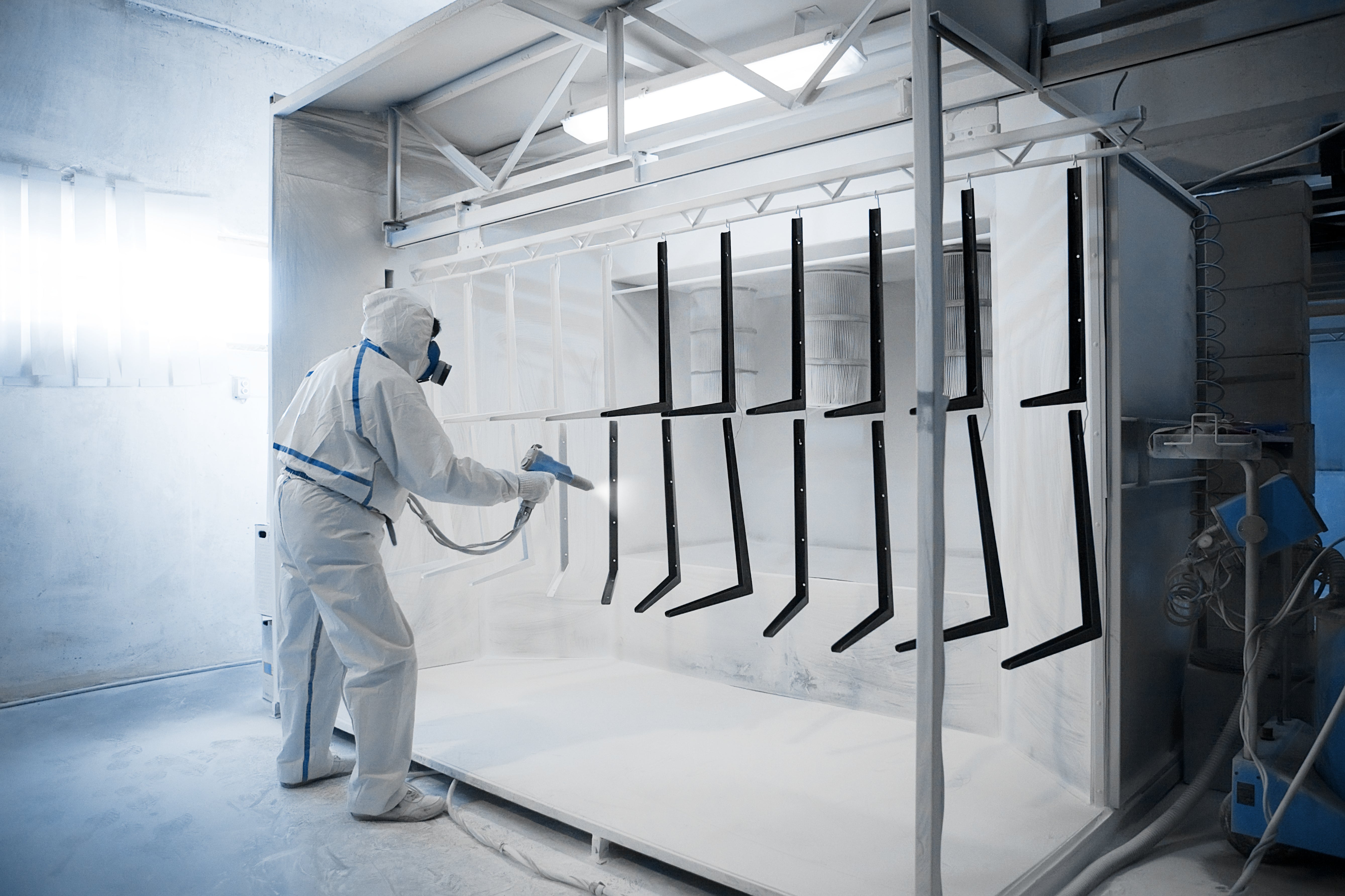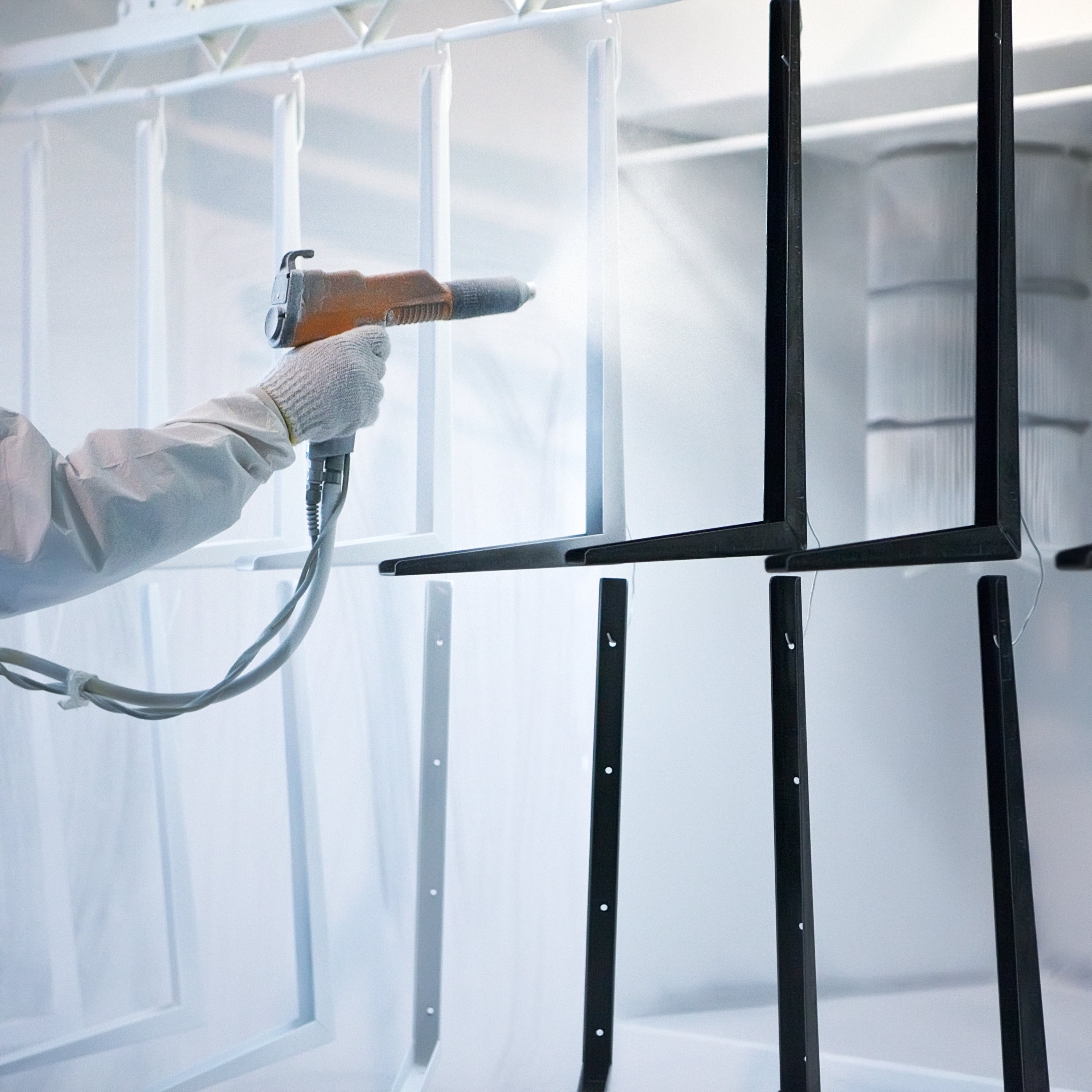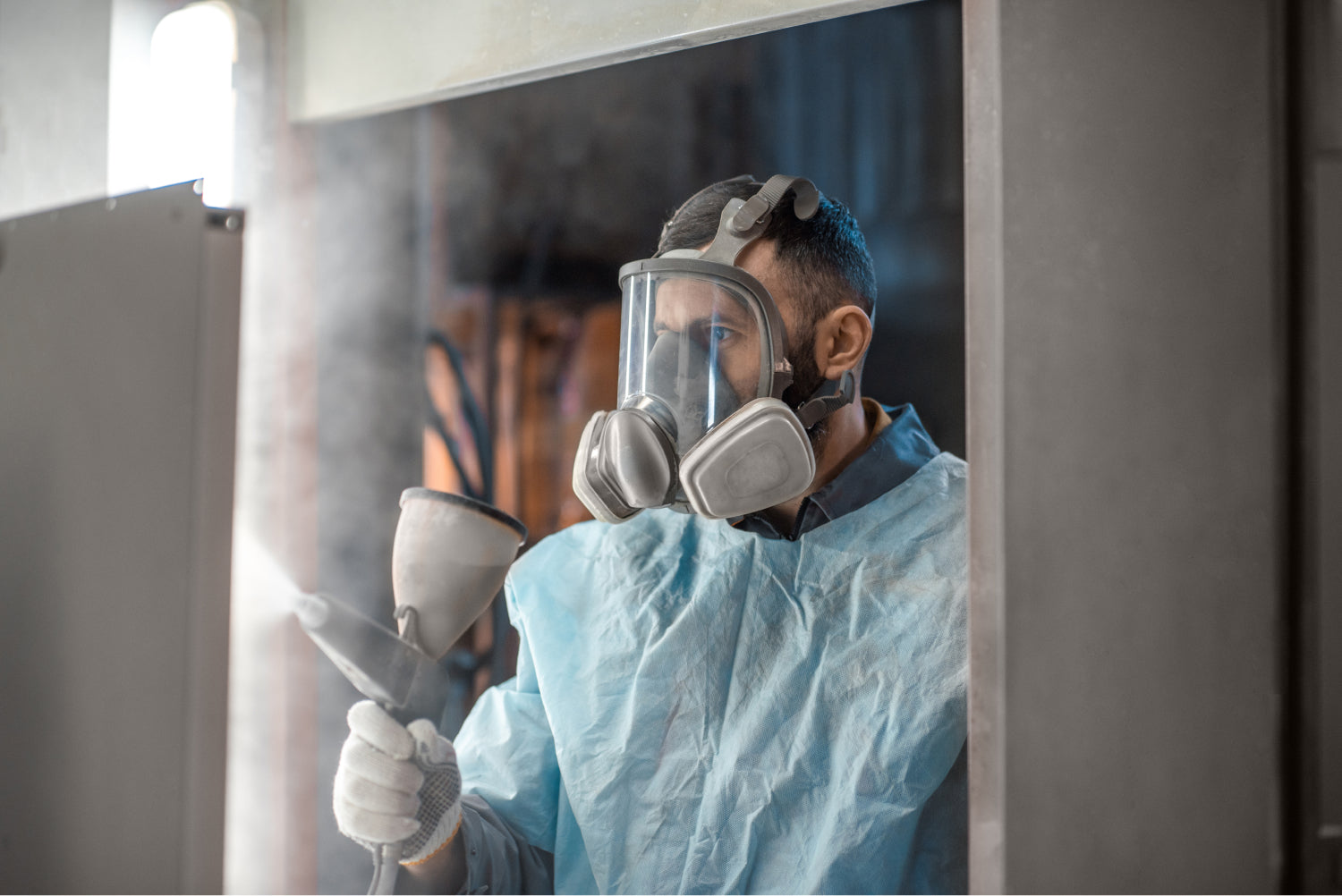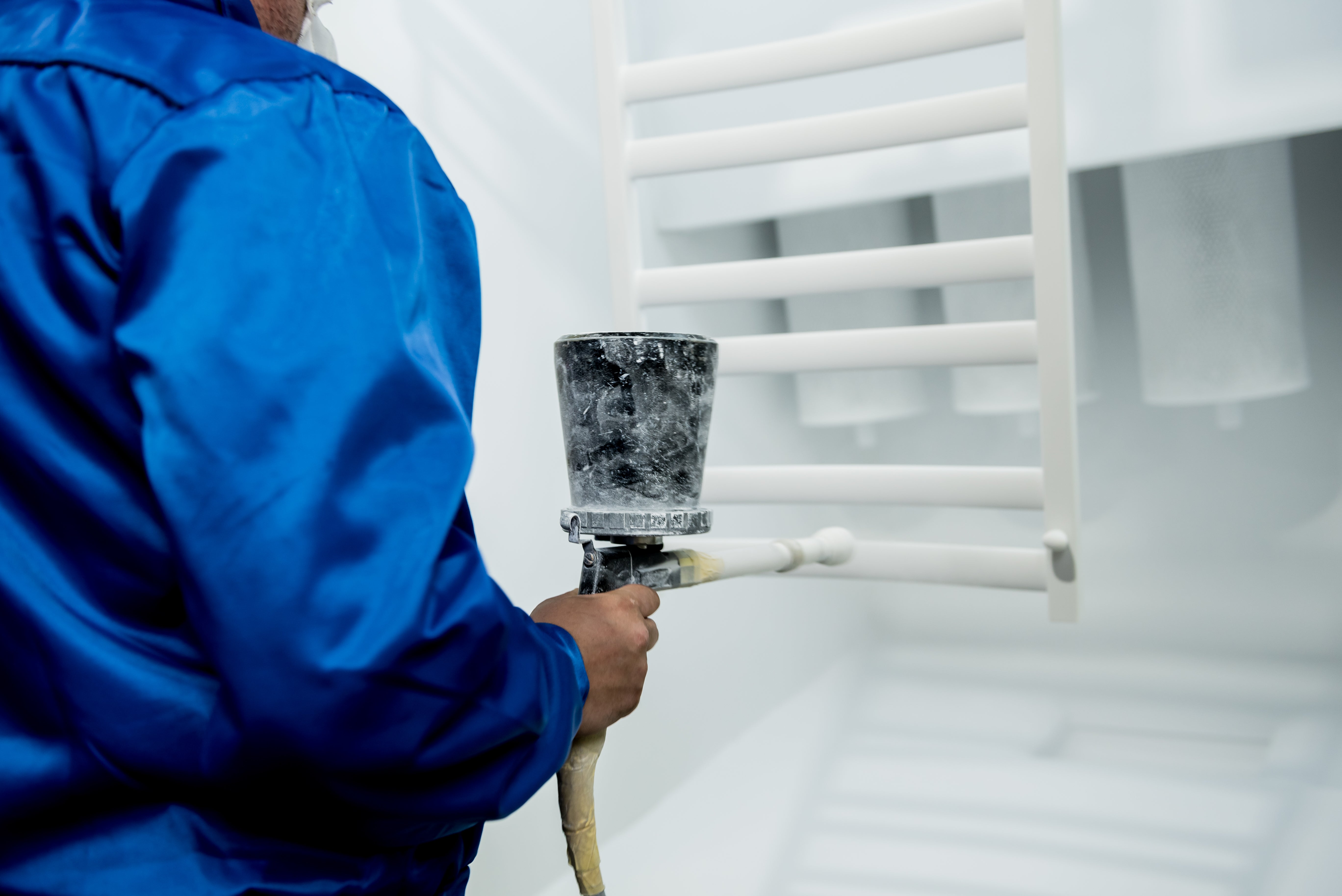 Common areas you will find our coatings
Shopping Carts
Filing Cabinets
Garage Organizers
Office Furniture
Stadium Seating
PRODUCTS AND SERVICES
What We Do
At Prism Powder Coatings, our unwavering commitment lies in delivering consistent product quality and continually enhancing our manufacturing process to ensure utmost customer satisfaction. As an ISO 9001 Certified company, we adhere to rigorous testing, comprehensive documentation, and strict processes to establish ourselves as a trusted and reliable supplier.
View More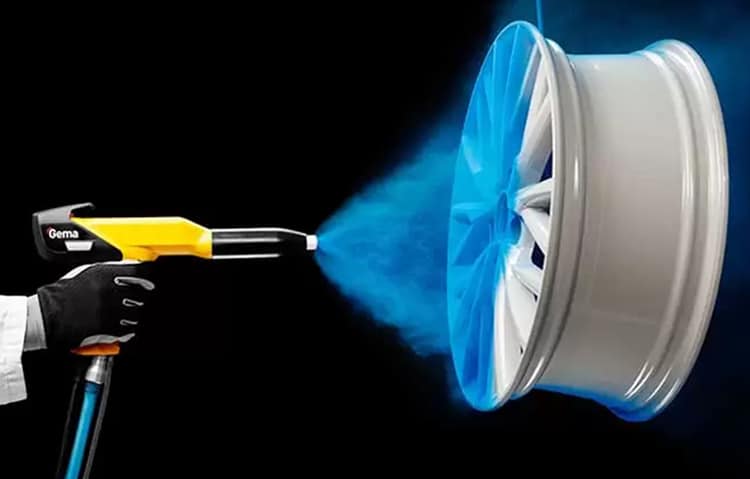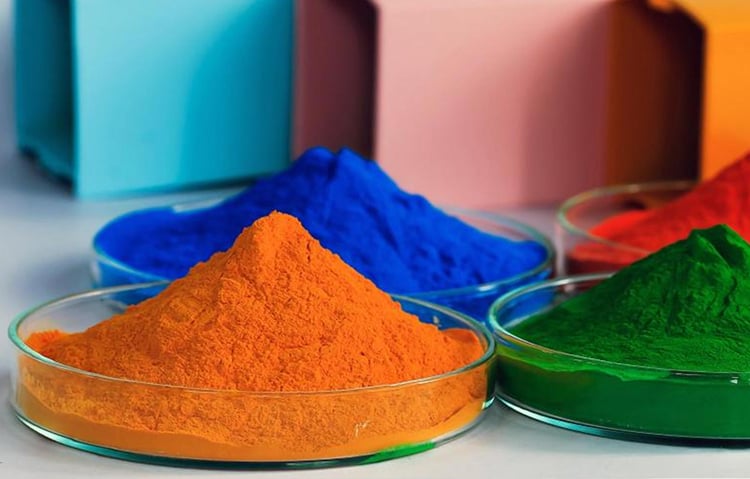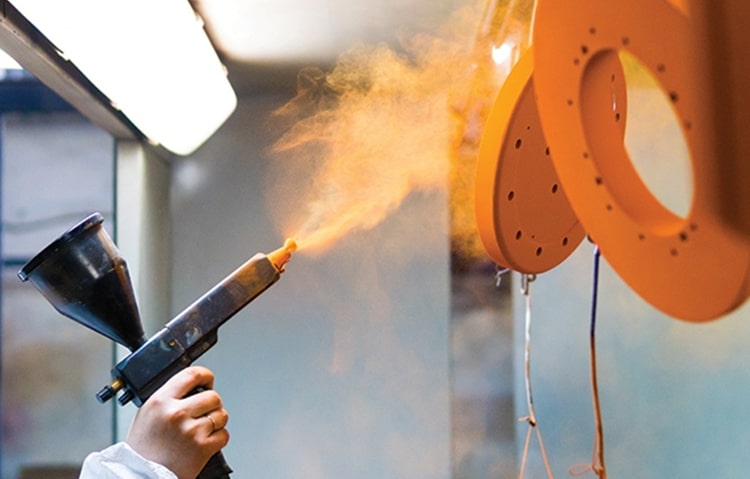 OUR STORY
About Prism Powder Coatings
Established in 1990, Prism Powder Coatings (PPC) was founded by individuals with extensive experience in the powder coatings industry. They recognized an untapped market segment that had been largely overlooked by powder manufacturers at the time. PPC's core philosophy was to offer superior products, timely delivery, and competitive pricing to cater to this niche.
In 2002, PPC inaugurated its state-of-the-art 45,000 square foot production facility at its U.S. headquarters. Strategically located in Brunswick, Ohio, this facility was purposefully designed to serve the needs of PPC's customer base in the United States. Equipped with advanced technology, it represents PPC's dedication to providing exceptional service and support to its valued customers in the U.S. market.
Why People Choose Us?

ISO 9001 Certified company

Accurate colour matching

Quick turn around on orders
What Our Clients Have to Say
Prism Powder provided a quality product that matched our specifications. Quick delivery as well. Looking forward to doing more business with them.

Very satisfied with our purchase, good quality product the colour match was spot on. Thank you for the products.

I'm very happy with prism customer service. Very efficient crew and impeccable delivery system.

Good quality products that are consistent and matched every time. Service was great and staff are knowledgeable. Would highly recommend!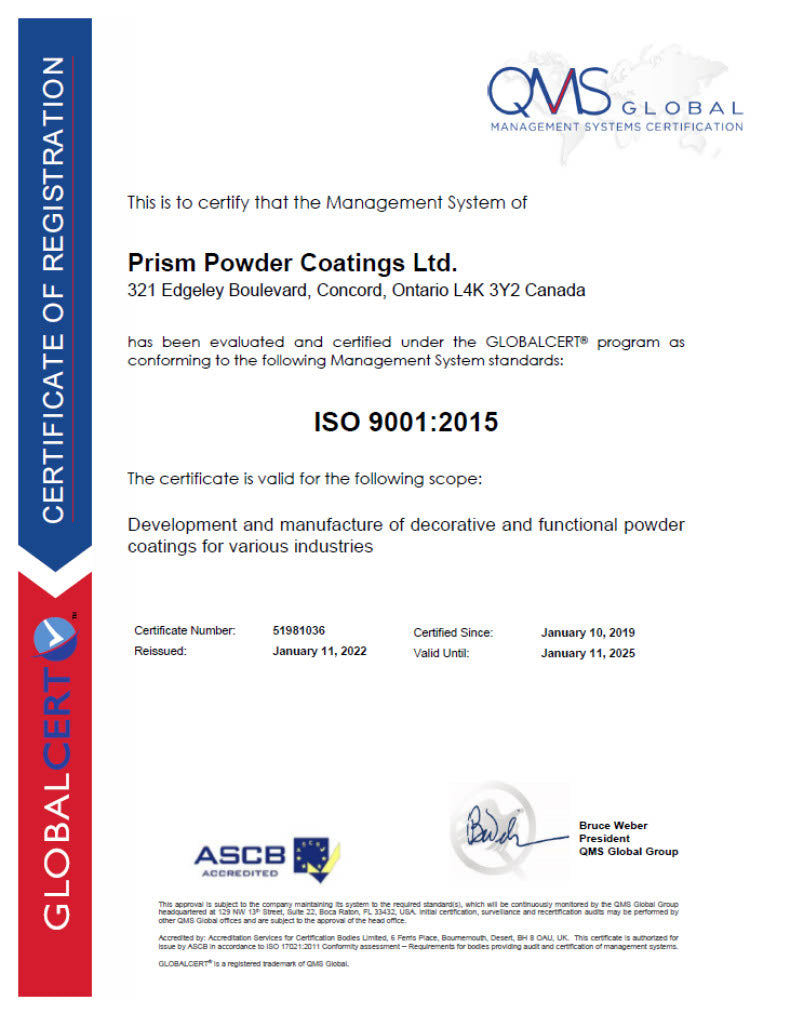 What sets us apart
Prism Powder Coatings values honesty and trust in their business practices, fostering a strong relationship with customers. They encourage employee growth and maintain a management style that keeps unnecessary bureaucracy to a minimum. The company has been ISO 9001 certified since 1998 to ensure consistent quality. They offer a wide range of powder coatings and specialty finishes, including standard, low bake, and fast cure systems. Customized orders can be easily accommodated, from small quantities of 25 kg (55 lbs) to large batches. A color card with a selection of stock colors is now available. The strength of Prism Powder Coatings lies in the
expertise and dedication of its staff, with a combined experience of over 100 years in formulating and manufacturing powder coatings.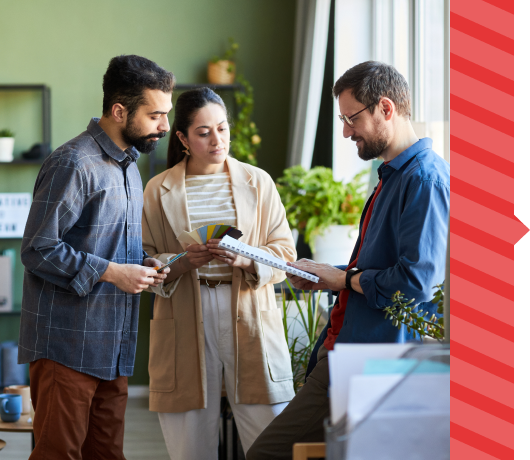 Sales Agents Needed
Prism Powder Coatings seeks to expand our Sales Agents team. Join our growing company and play a crucial role in selling our diverse range of powder coatings and specialty finishes. We value motivated individuals with strong communication and negotiation skills, committed to building lasting client relationships. If you're enthusiastic and driven, apply now to become part of our dynamic Sales Agents team at Prism Powder Coatings.
Join Now
New features available in our online store
Discover the exciting new features in our online store! Now, our valued customers have the opportunity to purchase coatings in any desired color and finish or submit your custom request. Explore our user-friendly online store today for more information.
Online Store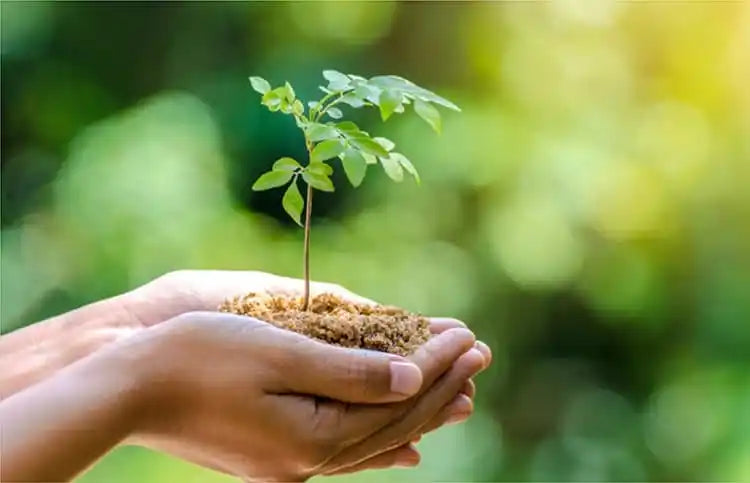 ENVIRONMENTAL BENEFITS
Low VOCs & Reduced Hazardous Waste
Powder Coatings technology was developed as a response to environmental hazards associated with solvent based coatings, with the growing concerns and restrictions of future regulations. Powder Coating technology offer cost savings and environmental benefits through the advantages listed below.